… the jazzrock / fusion band "WORKSHOP" ( later "WORK,SHOP&MORE" ) was founded in 1997 as a quintet with two keyboard players. The fifth member of the present rhythm section was a piano player, composer and arranger Kryštof Marek. The band's first recording was released in 1998. The same year the band appeared in some TV shows. After Kryštof Marek left, the band decided to enrich the sound with a brass section ( two trumpets & tenor/soprano saxophone). At the moment the band is performing with 8-9 musicians. They play at festivals, clubs and perform their own shows around the country. Beside the original tunes the band is presenting some new own fusion cover versions of the well known jazz tunes composed by Miles Davis, Marcus Miller, Ch. Parker, John Scofield, Mike Mainieri, Hiram Bullock and others.At the end of 2002 they released the last album of the band, recorded live in Prague during one of the club gigs.For the last couple of years, the band performed this show at many jazz festivals and concerts in search of new audience.The world renowned guitar player and singer Hiram Bullock joins the band in 2006-2007. Besides the concert tours, in September 2007 he wrote the lyrics and recorded the band's latest single called "Just A Hope". Additional players join the band during some concerts. With three trumpets and a percussion player the sound becomes even more colorful…
In July 2011 the new CD "Many Faces" was released. It features the very last recordings of Hiram Bullock "Just a hope" and "Once U'll understand…", and an American singer and lyric writer Freda A. Goodlett (Funky Brotherhood). Moreover, this CD presents the famous American guitarist Frank Gambale (Chick Corea electric band). Along with these great artists, the project includes samples, loops, scratches technology (DJ Ollgoy & Dj Mersi)
Following the release of the new CD, the "Tribute to Hiram Bullock" tour is being planned for early 2012.The band was joined by singer Freda Goodlett (South Carolina, USA). Czech Top singer Dasha and DJ's Ollgoy & Mersi. Durring the Karlovy Vary International Film Fest in 2014 the band performed on double concert with world famous Electric Light Orchestra.
After a long break the band is planning the Work,Shop&More Reunated Tour 2022.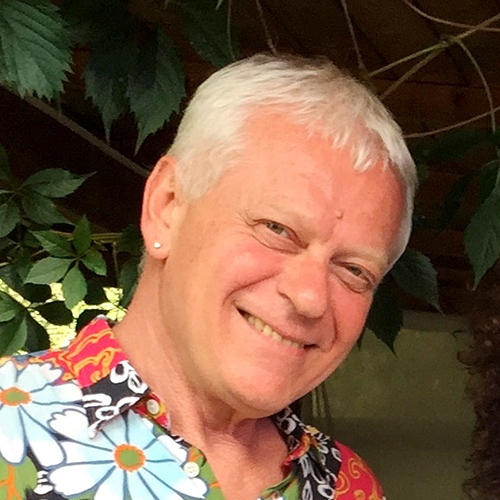 Lev Rybalkin studied piano at the eleven-year special music school at the Ministry of Culture in Chisinau, which he graduated from in 1970 with a diploma entitling him to work as a concertmaster. In the same year he began to study piano and organ at the Academy of Music in St. Petersburg… For a longer period of time, he worked in the United States and Western Europe, accompanying the Broadway show and performing with Roy Orbison, The Platters, Beverly Reed and Vivian Kelly. He was part of a European concert tour of world renowned personalities such as Paul Jones (Manfred Mann) and Tony Sheridan.Locally, he worked with Lubos Andršt Blues Band, the No Guitars project.In 1990-1991, he participated in Marta Kubišová's world tour and played with many leading artists in the Czech Republic – Marie Rottrová, Vera Martinová and many others. He has been working and recording with Top Czech singer Jitka Zelenková over thirty years, accompanying her band as a piano player and an arranger. In 1997, along with František Honig and Franta Raba, he founded a funky-jazz-rock band called Work, Shop & More, taking part in many concerts and festivals.He recorded two CDs with this band. In 2006 and 2007, he produced, arranged and played keybords on tour with WSM and the renowned American guitarist and singer Hiram Bullock. Lev is the service manager for foreign guests at the Karlovy Vary Jazz Festival since 2003. As part of this festival he produced the concerts of Julio Barreto, Doug Hammond, George Mraz, Hiram Bullock, Victor and Regi Wooten, Frank Gambale, Alain Caron, Otmar Ruiz, Gino Sitson, Horacio "El negro" Hernandez and others. He has recorded dozens of records at home and abroad. In 2005 he took part in the Swiss project called Sitnlisten (Tanja Dankner) not only as a player but as a songwriter and arranger. He also organized the tour of this project in Czech Republic under the name of "Lounge in the church".In addition, he collaborates in the projects of World music – Emashie and Lariba in Switzerland. In 2007, he toured with the band Emashie as a road manager in the Czech Republic. He played along with Jamaican bassist Leon Duncan (Monti Alexander) together with a band called C-Breeze. In September 2007 during the tour of Work, Shop & More with Hiram Bullock, Lev recorded a new single, where Hiram Bullock appears not only as a soloist but also as a lyrics writer and the singer of the song "Just"A Hope". Lev also performed as a guest with "Konstantin Ruchadze band – beyond Amsterdam" (CZ-RU-NL) and Eichler Fusion Trio presenting Lester Chapman (Trinidad-Tabago) on steel pans. In July 2008, he accompanied with the symphonic orchestra Canadian singer Alannah Myles, in Thessaloniki, Greece. Lev's most recent copyright CD called "Many Faces", will be released in 2011 and will include the very last recordings of Hiram Bullock "Just a hope" and "Once U'll understand …", and an American singer and lyric writer Freda A. Goodlett (Funky Brotherhood). Moreover, this CD will present the famous American guitarist Frank Gambale (Chick Corea electric band) and the Czech Top Star Dasha. Along with these great artists, the project includes samples, loops, scratches technology (DJ Ollgoy&Dj Mersi) and introduces the rapper Antwi. This project was presented on the 2012 tour Tribute to Hiram Bullock. Appearing like a guest with the rock singer Tanja and Burma Jones band. Since 2012 is presenting pianos, workstations and sythesizers by one of the bigest music shop in Czech republic Kytary.cz. Starting 2014 Lev is collaborating with Yamaha Czech republic, division Digital and Modelling pianos. Since 2010 started with an Art project called "Lev Rybalkin Drums & Lights" recycling used drums cymbals and making out of them special design lights.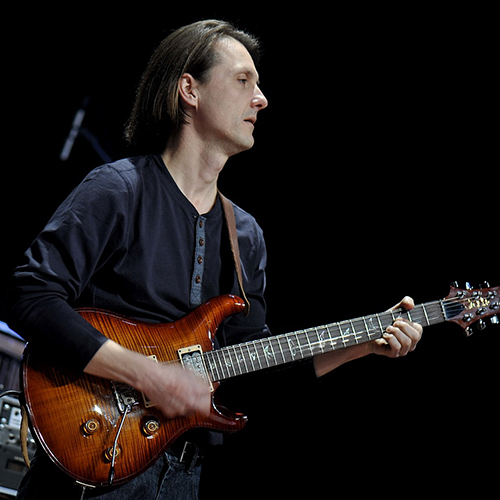 After absolving the Prague Conservatory, he devoted himself to modern classical music Agon. Member of many jazz formations such as Jacose Jazz, Vibe Fantasy, Kontraband and Katchatawa. Providing the shows of Elena Sonenshine, Irena Budweiserova and Radka Fisarova with her program inspired by french shanson. In 1997 he was one of the founding members of Work,Shop&More project. At the same time he composes, arranges and teaches guitar. For many years he is one of the most serched stuido recording players.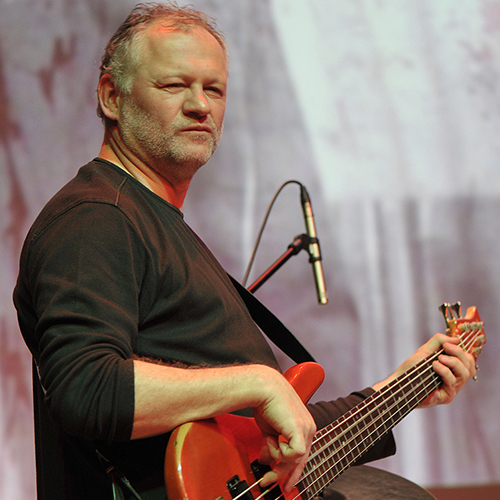 After graduating from the Prague State Conservatory in 1987 with Professor Václav Fuka, he worked in the Prague Symphony Orchestra FOK. He has recorded and given concerts with the ensembles Nerez, Caribe Jazz Quintet, Golem, Karel Gott Band, TOČR, SOČR and the Karel Vlach Orchestra. He has collaborated with Rudolf Rokl, Ivan Král, Radim Hladik, Barbara Montgomery, Petr Cardarelli, Benny Bailey, Bobby Shew, James Morisson and many others.
He has performed in the musicals Jesus Christ Superstar, Evita, Cats. He recorded music for the musicals Pomáda, Cleopatra, Three Musketeers or Rebels.
In 1998, together with Zuzana Navarová, he founded the KOA group. Another of his projects was the band Camael, which played so-called world music. He collaborates with the Czech Clarinet Quartet and the Škamp Quartet. He is the successor of the CD of Zuzana Navarová, Jitka Zelenková, Radůza, KOA, Camael, Work, Shop & More and others. 
In 1997 he was one of the founers of the project Work,Shop&More. Tight to that project until this days..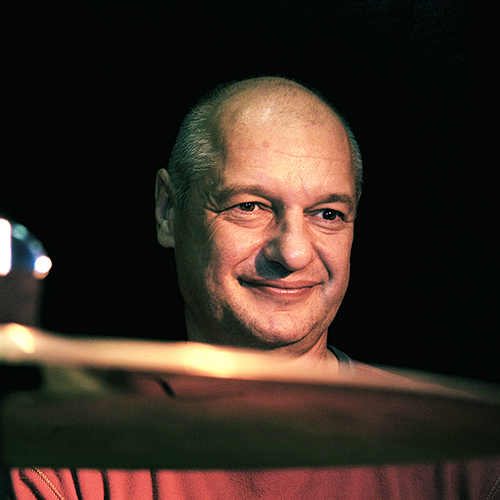 A student of Professor Miroslav Kympl in drums class and he also studied piano and harp. With some coming gigs, he became a member of rock bands New Rose, Delirium Tremens. During the years 1990-1992 played with the Prague Selection, where was on stage with Frank Zappa. Played with No Guitars project, was involved in musicals Jesus Christ Superstar and Evita. He was involved in studio recoding for Ivan Král, Radim Hladik and many others in different music style rock legends such as Ian Gillan (DeepPurple), Alannach Myles and others. Durring many years he is performing around Europe with the project Rock the Symphony. As a guest he appears with Radio Bigband. In 1999 he published his first drumming school in Czech Republic. For the last 10 years he is the  main representative of the SONOR drums in Czech Republic. In 1997 he was one of the founder of the band Work,Shop&More and performed with the band until this days…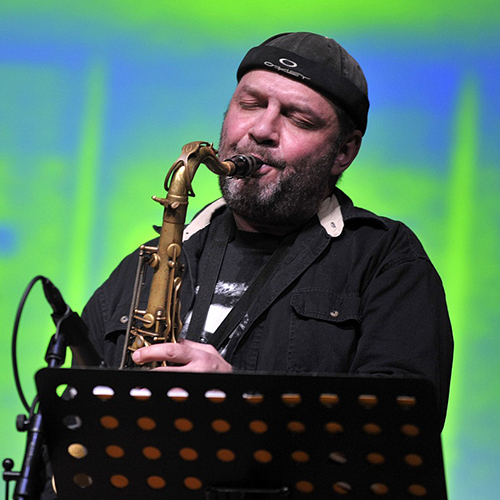 Basic members of M.Svoboda Kontraband. Played with Czech Radio bigband,Šavle Meče, James Moody bigband,Tony Lakatos,Doug Hammond, Pedro Mendoza. Appears with Prague bigband, M.Svoboda quintet, www.band.cz, Rudolfinum Jazz orchestra. He was involved in the musicals Hair and Rusalka. Played on many jazz festivals around Europe and in Mexico. For the last six years he is the president of the Karlsbad Jazz Festival. From 2001 he became a member of the band Work,Shop&More and recorded with them the second album. During 2006-2007 was on tour with world known guitar player and the singer Hiram Bullock. In November 2007 as a member of the brass section called "The Czech horns", he took p art in the latest Hiram Bullock's live record with his band in Aalen (Germany). In 2012 he was a member of the Work,Shop&More band in the Tribute to Hiram Bullock Tour with the singer from South Carolina Freda Goddlett and the Czeck star Dasha. At the same time he is teaching music, recording and arranging for many Jazz and symphonic orchestra.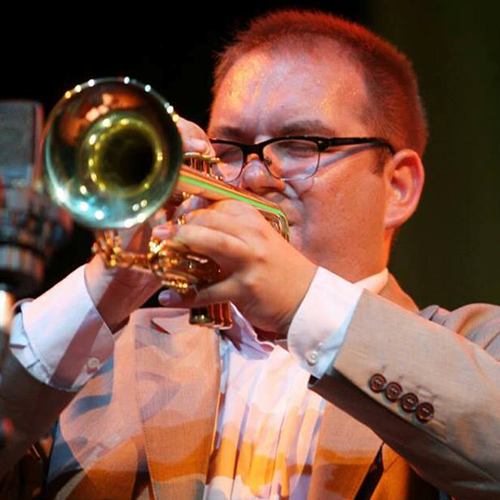 Currently student at the Jazz College of Jaroslav Ježek. At the same time he is a member of many different bands and styles. In small formations he plays with Infinite Quintet, Points, Lanugo, Bucinatores, Peter Zelenka trio. He is also a member of the Gustav Brom Orchestra, Veleband, Prague Big Band. He played at the jazz festivals Jazz Goes To Town, Jazz On The Street, Jazz On the Castle, Pflasterspektakel (Austria) and Afjon (Turkey).Was on stage with Doug Wimbish (USA). In 2007 he toured with Work,Shop&More joined by Hiram Bullock. In November 2007 as a member of the brass section called "The Czech horns", he recorded the latest Hiram Bullock's live CD in Aalen (Germany) with his band.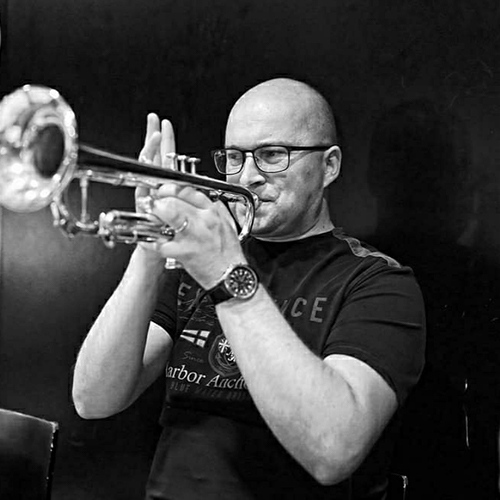 Special guest of the band.
Studied music school in Nyrsko, the high school in Klatovy. Then gratuated music consevatory of Jaroslav Jezek in Prague. During last years he is the leader of the most known Bigbands in the land : Big Band Felix Slovacek,  B Side Band, BB czech radio, Radio orchestra Gustav Brom, Bohemia Big Band, TOP Band, Marc Reift Orchestra , Prague Brassivo, St. Blaise Big Band. In 2005 presented Czech republic in the European Youth Jazz Orchestra. Member of the Musical theatre J. K. Tyl  Plzen and Musical theatre Karlin Prague. He is one of the most searched lead trumpet players for the studio recording.
In 2012 joined the band Work,Shop&More on Tribute to Hiram Bullock Tour presenting the singer from South Carolina Freda Goodlett and the Czech star Dasha.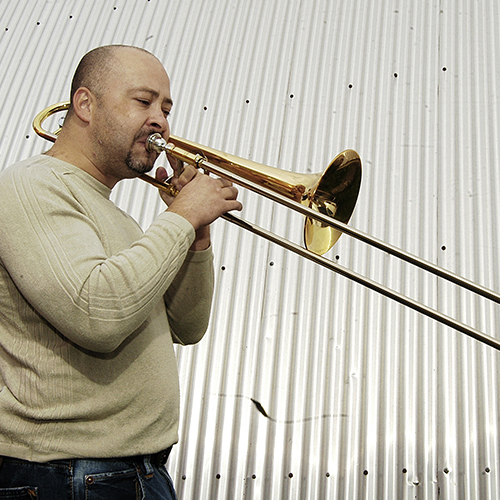 He studied piano at the music school. From 1986 he changed piano for the trombone and graduated in 2000 at the Prague Conservatory of Jaroslav Ježek. Was a founding member of the band called Šum Svistu – the 1993 Grammy Award winner. In 1999 became a member of the formation Laura a její Tygři. Appears with the bands Czech Big Company, Yo Yo Band, Blues Wave, Mačetas Espadas, Second Band and Šavle Meče. With the band Pajky Pajk he provided many TV shows such as Super Star, Bajlando, Star Dance. Beside these shows he is teaching music and doing a lot of studio recordings. In 2007 he was touring with Work,Shop&More and Hiram Bullock (guitar player and a singer). As a member of the brass section "The Czech horns" he recorded Hiram Bullock's latest live CD with his band in Aalen (Germany). In 2012 he was touring with the band Work,Shop&More, Freda Goodlett and Dasha providing the show called Tribute to Hiram Bullock. In the moment he is a member of the Moon Dance orchestra.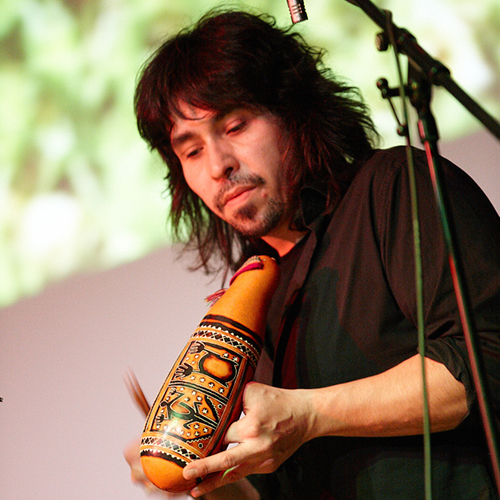 A student of professor Vesely and professor Adamec in the drums class at Prague Conservatory. During the studies, he absolved a concert tour with the Czech Philharmonic Orchestra, recorded a CD with Prague Symphonic Orchestra – FOK. He was a member of the show bands called Šum svistu and Laura a její tygři for a couple of years. Provided the shows of the top singers in the land – Iveta Bartošová and Leona Machalková. Was a member of the World music project called KOA. Teaching drums in the Konservatorium Jaroslav Jezek. In 2012 provided the tour Tribute to Hiram Bullock with the band Work,Shop&More, the singer from South Carolina Freda Goodlett and Check Star Dasha.
In the moment he is the drummer in the band providing  the shows of the Top Czech singer Helena Vondrackova. Being a techer, he is also one of the most searched percussion players in the land.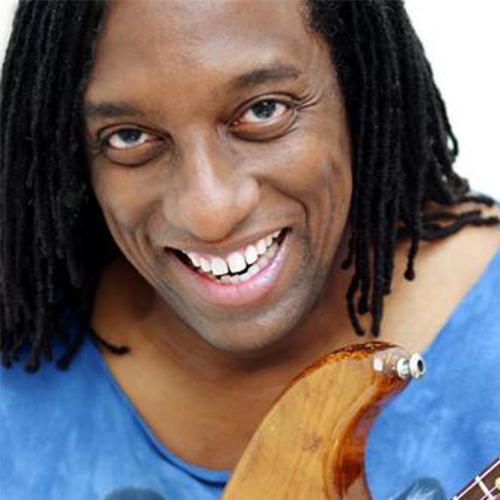 Special guest of the band.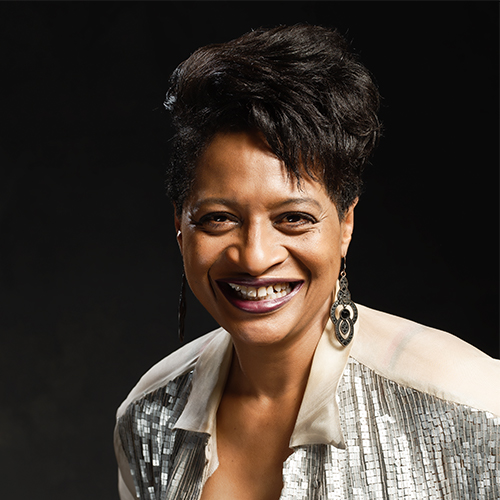 Special guest of the band.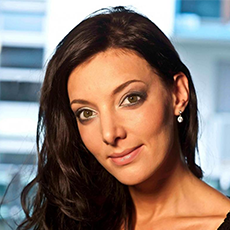 Special guest of the band.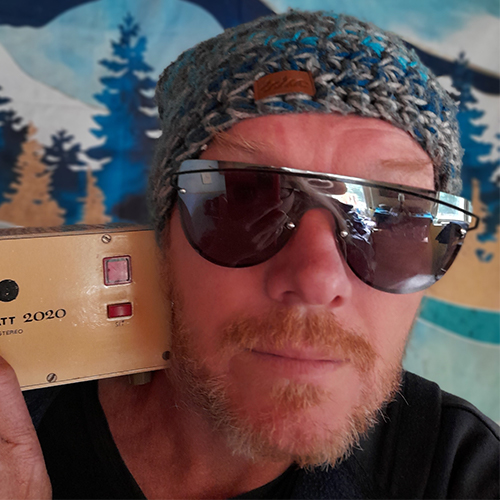 Special guest of the band.
He started to appear 35 years ago with some club gigs in Prague and around the country.  Influenced by Acid Jazz, Funk, Lounge, Deep House and Boogie Beats, in 2004 he created a team with dj Kid Dynamite named Tawatt djs. Production was based on original tracs.
Being co-autor of some traks on the CD Many Faces, in 2012 he joint the band Work, Shop&More providing the show with some SFX.
For many years cooperated with the dance project Farma v Jeskyni. Last couple of years is a member of an electroswing project called Mr.Elsatic. Wave and Grundfunk radio are playing very often his tracks.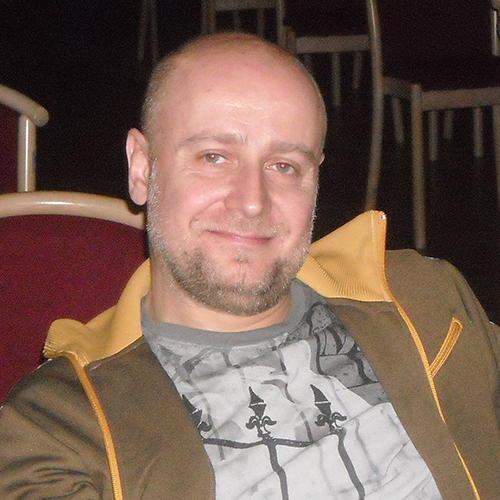 Special guest of the band.
Studied Plsen conservatory. Started to play drums in the band Burma Jones and recorded first 3 CD included the top hit of the band. In 1998 founded the band Deda Mladek illegal Band. Started with dj-ing and turntabling in 2004 with some gigs around the city night clubs. Was a member of the Work,Shop&More band durring the 2012 Tribute to Hiram Bullock Tour providing the show with some dj tracks and performance. In 2015 started his own electro-swing project called Mr.Elastic with some electronic beats and tracks.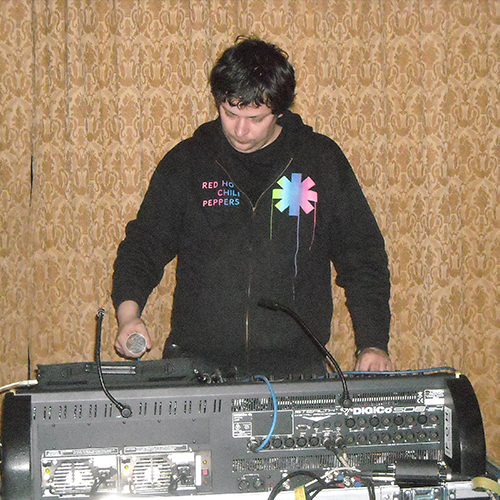 Educated in Tomas Bata University in Zlin, Faculty of Management and Economics. Durring 2010-2020 was educated  like a Sound System designer/engineer by
L' Acoustics Application System Delegate (ASD)
L' Acoustics K System Engineer (KSE), L'acoustics certified L-isa system and mixing engineer
Trainer of Rational Acoustics Smaart measurement system, FOH mixing engineer and Instalation consultant.
PROFESSIONAL EXPERIENCED:
New Scene Theatre Bratislava, Czech National Theatre Prague – Opera, National Theatre Brno, Reduta, Škoda Museum,MDL Beast Saudi Arabia, Coachella USA, Stagecoach USA, Red Hot Chili Peppers Europe/USA Tour.
Present working for :
ProMusic s.r.o. 2017
HighLite Touring s.r.o. 2008
Black Box Music 2017
Czech and Slovak major festivals and tours being a
System engineer, FOH technician, FOH Engineer.
Production manager for:
Lucie, Team, Elán, Kryštof, Marek Ztracený, Colours of Ostrava, Rock for People, Pohoda, Grape…
Manowar, Europe Tour 2016,2019
Josh Groban, Europe Tour 2013
Foo Fighters – Italy, Czech Republic, part of Tour 2012
2007-2008 took a part of the Work,Shop&More Tour futuring worldwide famous kytarplayer and singer Hiram Bullock. In 2012 was the main sound engenier by the Work,Shop&More Tribute to Hiram Bullock Tour futuring the singer Freda Goodlett from South Caroline.
Štěpán Markovič – sax
Václav Týfa – trumpet
Julius Baroš – trumpet
Milan Šoltész – trumpet
Tokhi – percussion
Session for the Jazz festivals
Freda Goodlett – vocal
Dasha – vocal
Lev Rybalkin – keyboards
Mirek Linka – guitar
František Raba – bass
František Honig – drums
Milan Krajic – saxophone
Míra Hloucal – trumpet
Jan Šatra – trombon
Camillo Caller – percussion
DJ Ollgoy
DJ Mersi